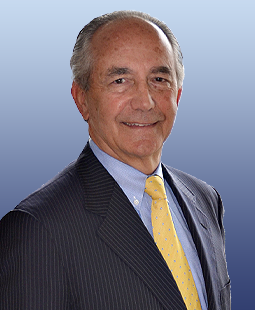 DAVID H. LEE is recognized locally and nationally as a preeminent Family Law practitioner. He was admitted to the Bar of Massachusetts in 1973 and is also admitted to the Bar of the United States Supreme Court, the United States Tax Court, the United States Court of Appeals for the First Circuit and the United States District Court, District of Massachusetts. The focus of his practice over his entire career has been in the field of Family Law. Mr. Lee graduated Tufts University (cum laude, 1969) and Boston University Law School (1973).
Mr. Lee has been a Fellow of the American Academy of Matrimonial Lawyers since 1978. He is a past President of the Massachusetts Chapter of AAML, a former member of the national Board of Governors and a Director of the AAML Charitable Foundation. He is a Fellow of the International Academy of Family Lawyers and a past member of the Board of Managers of the Massachusetts Family and Probate American Inns of Court. Mr. Lee is designated a Diplomate of the American College of Family Trial Lawyers, a national organization which is limited to 100 distinguished Family Law attorneys from the United States. Mr. Lee is a member of the American Academy for Certified Financial Litigators. He has been awarded the "AV" rating by Martindale-Hubbell Law Directory since 1981, which is granted to a select group of attorneys and indicates the highest possible peer rating within a particular practice area. Mr. Lee was Co-chairman of BBA/MBA Task Force on Alimony Reform and a member of the Legislative Committee on Alimony Reform.
Mr. Lee is named by Naifeh and Smith's The Best Lawyers in America, in the area of Family Law, and is one of only approximately 1,000 lawyers from all legal practice areas within the country who has consistently been recognized in that publication since its first edition in 1983 and was recognized as Best Lawyers' 2011 Boston Family Lawyer of the Year.
Mr. Lee is recognized in Chambers and Partners, the prestigious global legal rankings authority, which identified comments by various commentators that Mr. Lee is considered to be one of the best family lawyers in Boston. "If it's a high net worth person, then it's David Lee." "There is nobody better in Boston. He's a true gentleman, a fierce advocate, a consummate professional and he gets results." "David should be on everybody's list, David is exceptional" "he is at the pinnacle of the divorce practice in Boston."
Boston Magazine recognized Mr. Lee in its "The Best Lawyers" edition as one of only four lawyers identified in the field of Family Law. Following interviews with hundreds of lawyers, judges, clients and others in the legal system, the stated determinative criteria were that: "They are very good at what they do. They are ethical. And they meet the elusive third measure of quality; customer satisfaction. More than mere technicians, they are counselors who care." He has appeared on television, radio and in print as a commentator on Family Law issues and has been characterized in news and magazine print as an attorney "who is more interested in grasping complicated financial issues than in knowing the right gossip columnists –and he's respected for it" and "a good trial lawyer, a scholar of the law, very well prepared, personable, a nice balance of a lot of skills."
Mr. Lee was honored by Massachusetts Lawyers Weekly in its January 2018 publication by being designated as one of its 2017 Lawyers of the Year. Mr. Lee has been recognized in Boston Magazine and Law & Politics, Super Lawyers in Massachusetts and New England since its original publication with Top 10 Attorneys in Massachusetts and Top 100 Attorneys in Massachusetts and New England designation in many of those years. LAWDRAGON Magazine honored Mr. Lee in November 2005, Volume 1, Issue 1, as one of the "500 Leading Lawyers in America". Mr. Lee was listed as a Top Lawyer for 2022 as published in the December 2022 issue of Boston Magazine.
For over four decades, Mr. Lee has been, and continues to be, a frequent speaker and author of articles in the area of Family Law on a variety of topics, including divorce tax law, business valuations, stock options and retirement interests in property division, spousal and child support, division of gifted and inherited property, trial practice and procedure, appellate advocacy and other post-judgment remedies, separation agreements, child custody, prenuptial agreements, paternity, and analysis of Massachusetts Family Law case decisions, statutes and rules. Mr. Lee is the author of Chapter 22 – Tax Considerations in MCLE Massachusetts Divorce Law Practice Manual. Mr. Lee has served and continues to serve as a guest lecturer at Boston area law schools.
Mr. Lee was lead trial counsel for Mr. Ansin and presented the oral argument before the Supreme Judicial Court for the prevailing party in the landmark marital (postnuptial) agreement case of Ansin v. Craven-Ansin, 457 Mass. 283 (2010). Mr. Lee was also lead trial counsel, and presented the oral argument before the Supreme Judicial Court for the prevailing party, in the significant Massachusetts alimony case of Young v. Young, SJC-12240 (Sept. 25, 2017). Mr. Lee has handled numerous other significant appellate court matters impacting Massachusetts law.
Whether as a courtroom advocate, negotiator, or counselor, Mr. Lee is committed to using his knowledge and experience to guide and assist his clients through the legal process, in an effort to minimize the potential adverse impact upon the parties and their children.
Some of Mr. Lee's more recent published articles and lectures include:
Speaker: Family Law Year in Review, January 2023, sponsored by the Social Law Library.
Speaker: The Interplay Between Alimony and Child Support After Cavanagh, November 2022, sponsored by the AAML
Speaker: At the Crossroads of Alimony and Child Support-the Impact of Cavanagh, October 2022, MBA Annual Family Law Conference
Speaker: First Annual Divorce and Fiduciary Litigation Case Law in Review, January 2022, sponsored by the Social Law Library
Speaker: Family & Divorce Law Case Updates, February 2022, sponsored by the Massachusetts Family & Probate American Inn of Court
Ansin v. Craven-Ansin: Marital Agreements in Massachusetts
For more specific information including publications and lecture topics, see
www.aaml.org, www.iaml.org, www.acftl.com and www.bestlawyers.com.